Version française plus bas
Meanwhile, the eggs you're going to eat tonight or tomorrow remain the offspring of a slave with only the surface of an A4 sheet as a living space. Or maybe the ones from another, imprisoned outdoors in conditions almost as inhumane. Her life will only be a negation of itself, an endless suffering. By doing the gesture of eating what they stole from her in your name, not only are you saying that torturing her is acceptable but you are creating this condition.
Some people think that one is what one eats, I say that you will ingest this slave's suffering and you will carry it with you, wherever you will go, whatever you will do. Deep inside yourself, you perfectly know that I am right. Dare you assert that you are not pain. Dare you pretend that you didn't bury your humanity under layers and layers of superfluity that leads you to feel more and more cold, more and more lonely, more and more lost.
Trying to improve the conditions of this slavery and make it more tolerable to your conscience doesn't really matter. As long as you didn't put an end to this servitude and give back to this chicken (and anything else) her whole and unconditional freedom, her fundamental dignity, you will not get your own back, you will keep on suffering with this chicken, through her and for her.
This is not a chicken.
This is you.
As well as anything else.
You can decide to stop this pain now or you can survive this way for many more years, centuries or other millenniums. Change is the only way to end this suffering, change is inevitable.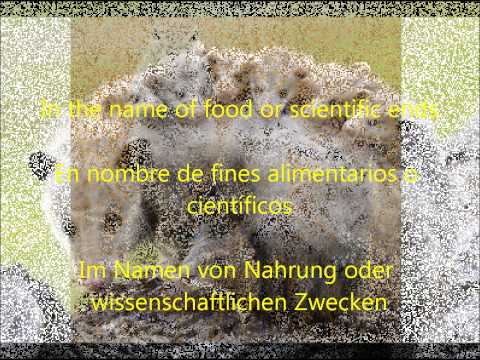 Nina Hagen & Lene Lovitch, Don't kill the animals

Pas encore de commentaires to "This is not a chicken"